The range
PRE-COOKED FROZEN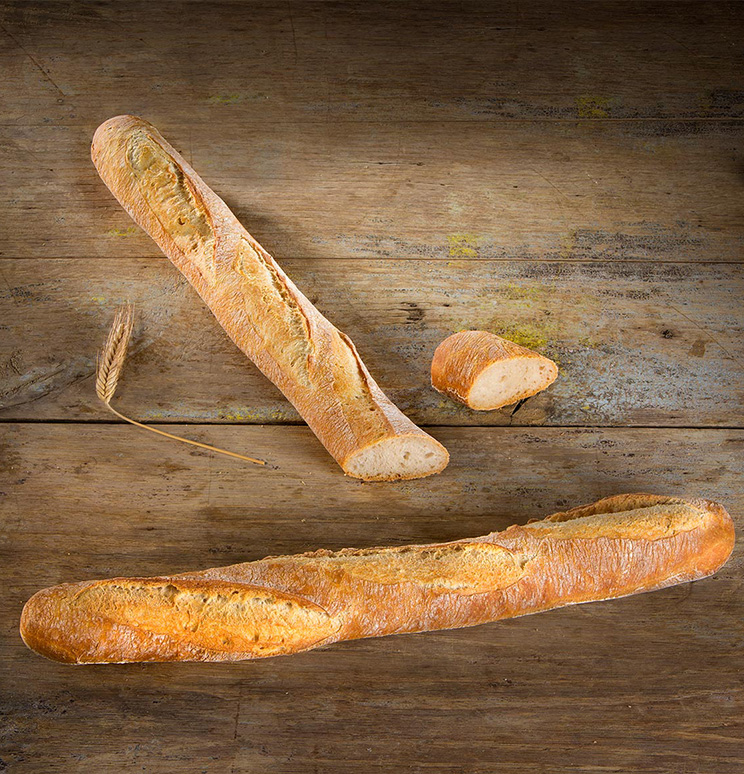 The white baguette
Made from traditional flour from South-Western wheat, it benefits from mass fermentation (or tank fermentation) to develop the flavours of the wheat. Flour, salt, yeast, water and that's it. It is a very flexible product for managing your shelves. It is very easy to use by someone who is not experienced and provides regularity for the customer.
The multigrain bastard
Made with traditional flour from a mixture of exclusive seeds from our homemade sourdough.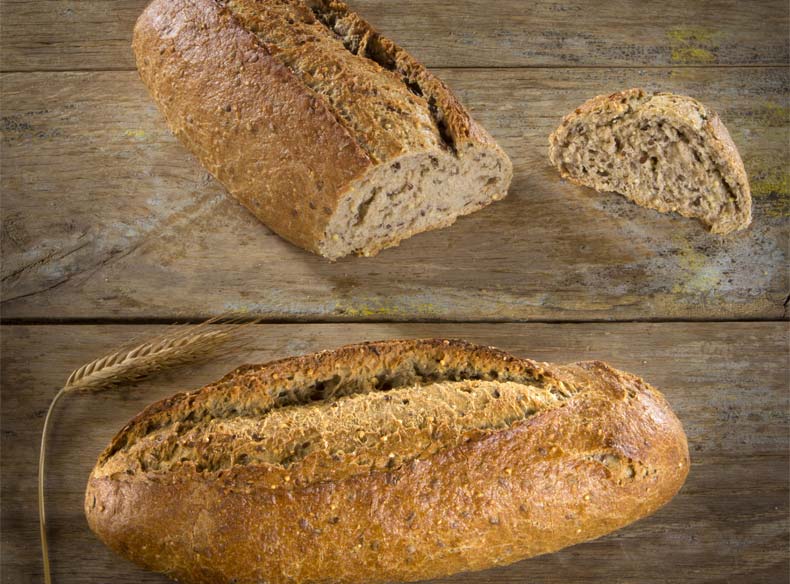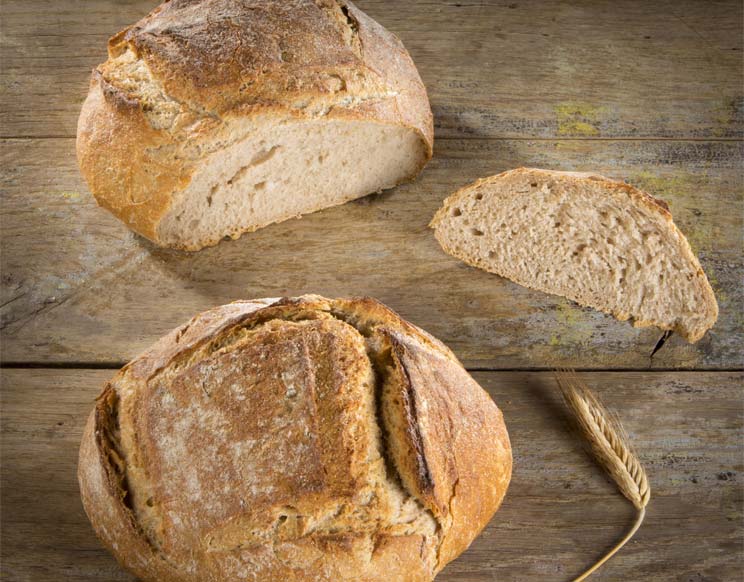 Small round loaf
A subtle blend of traditional flour and rye flour from Aveyron and homemade sourdough. All this is done with a very long fermentation process in mass, which gives it a crispy and golden crust and a long shelf life.
Linseed loaf
A recipe rich in brown flaxseed, a seed known for its richness in omega 3 (essential fatty acid). It is a bread with a subtle taste and a long shelf life.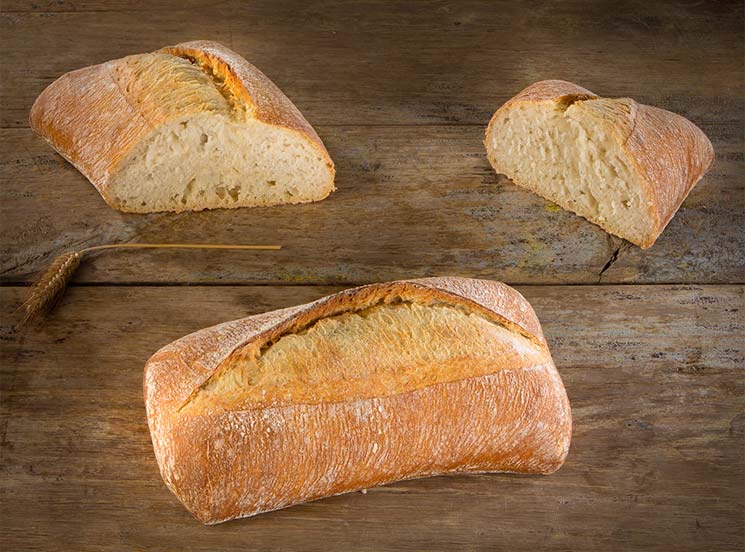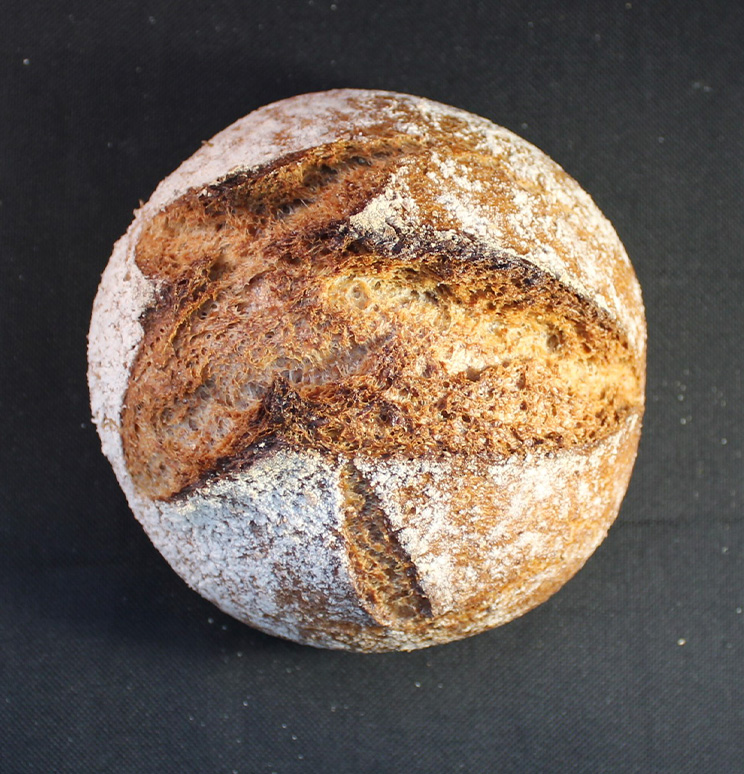 Wholemeal brown round loaf
A unique recipe made by us from wholemeal flour with nutritional properties. It is a bread of great aromatic richness.